Our founder began by working for the U.S. State Department as a technician in 1989 and from there progressed to being a senior tech for vendors and working with companies such as CNN™ and HBO™.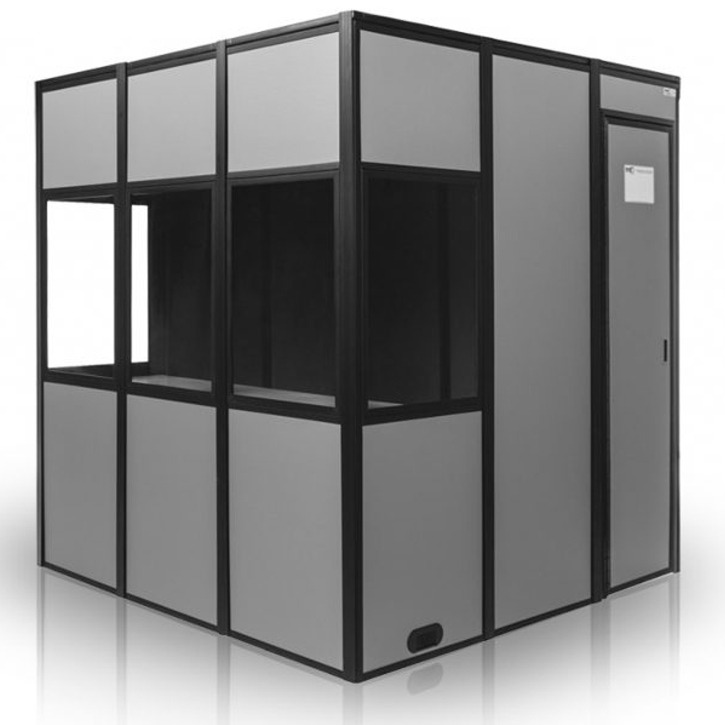 Interpretation Booth — Full Size
Portable soundproof simultaneous interpretation booth. A modular design, easy to assemble and it is available in multiple sizes. The interpretation booth comes with a ventilation system for interpreter comfort, and it is designed to ISO-4043 standard. We will also ship in an ATA-300 style containers for complete mobility.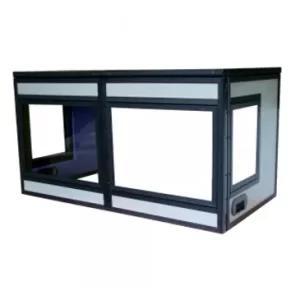 Interpretation Booth — Tabletop
Portable simultaneous interpretation booth. Superior sound attenuation, lightweight and fully mobile, easy to assemble-no tools required. Ideal for workshops and small meetings where space is limited. Comes with a sturdy nylon bag· 48" x 24" x 24"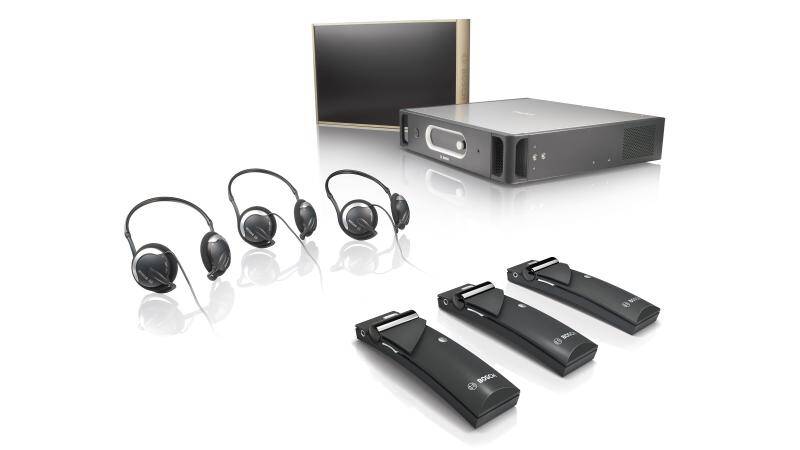 Bosch Infrared Language Distribution System
The Bosch infrared system offers superior audio distribution by using a higher frequency band that is immune to the distortion caused by hall lighting. Since the infrared signal does not travel through walls, this system is secure. Infrared technology is ideal for language transmission because it gives delegates the freedom to move around while maintaining their privacy.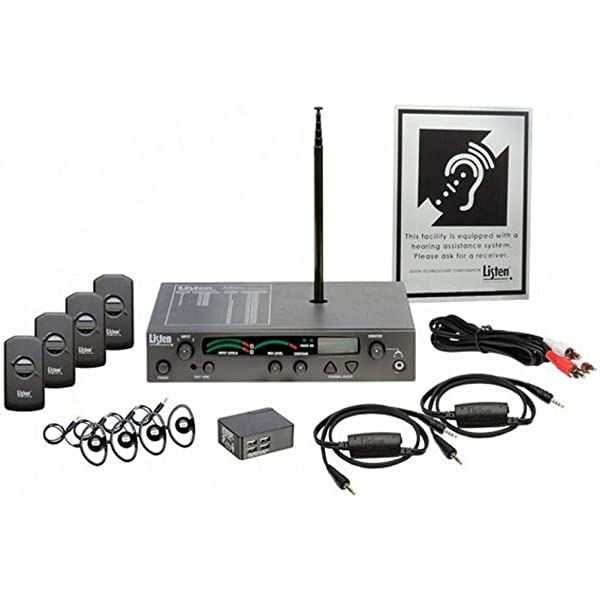 FM Distribution Systems
The T35 transmitter takes the guesswork out of the complex audio installation and setting it up is a snap. Quickly choose between voice, music, or hearing assistance in the application menu and the T35 will configure itself. Operating at a range of up to 1,000 feet, the T35 is ideal for auditoriums, stadiums, theaters, or other large venues where a wide coverage area is essential.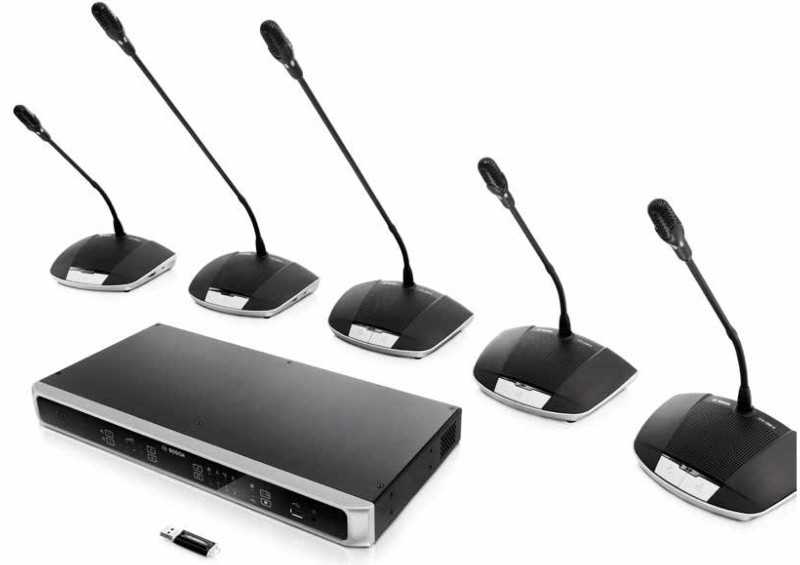 Bosch CCS-800 Discussion System
The CCS-800 discussion system brings order, convenience, and control to meetings and conferences. Participants can easily follow the proceedings on the tabletop unit loudspeaker and are able to use the microphone to take part when appropriate. Built-in, digital, acoustic feedback suppression assures excellent speech intelligibility.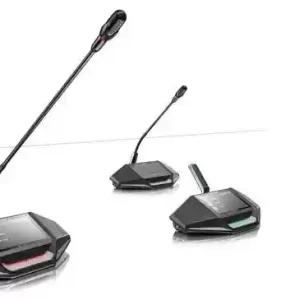 Bosch DCN Wireless Discussion System
The Bosch wireless discussion system is the perfect solution for challenging event locations. It can be installed, rearranged, and operated with virtually no impact on the integrity of the installation area. This system is protected against mobile phone interference and other equipment making use of Wi-Fi™, Bluetooth™ or microwave signals Show More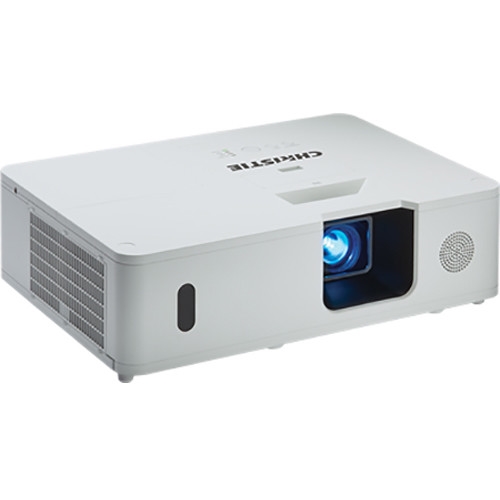 Christie™ Projectors
Boardrooms are places where ideas are presented, and decisions are made. Good decisions have their roots in the effective presentation of ideas. Whether presenting text, images or multimedia, all of Christie's DLP® and LCD boardroom digital projectors and projection equipment products have the features required to present your ideas with ease, clarity, and impact.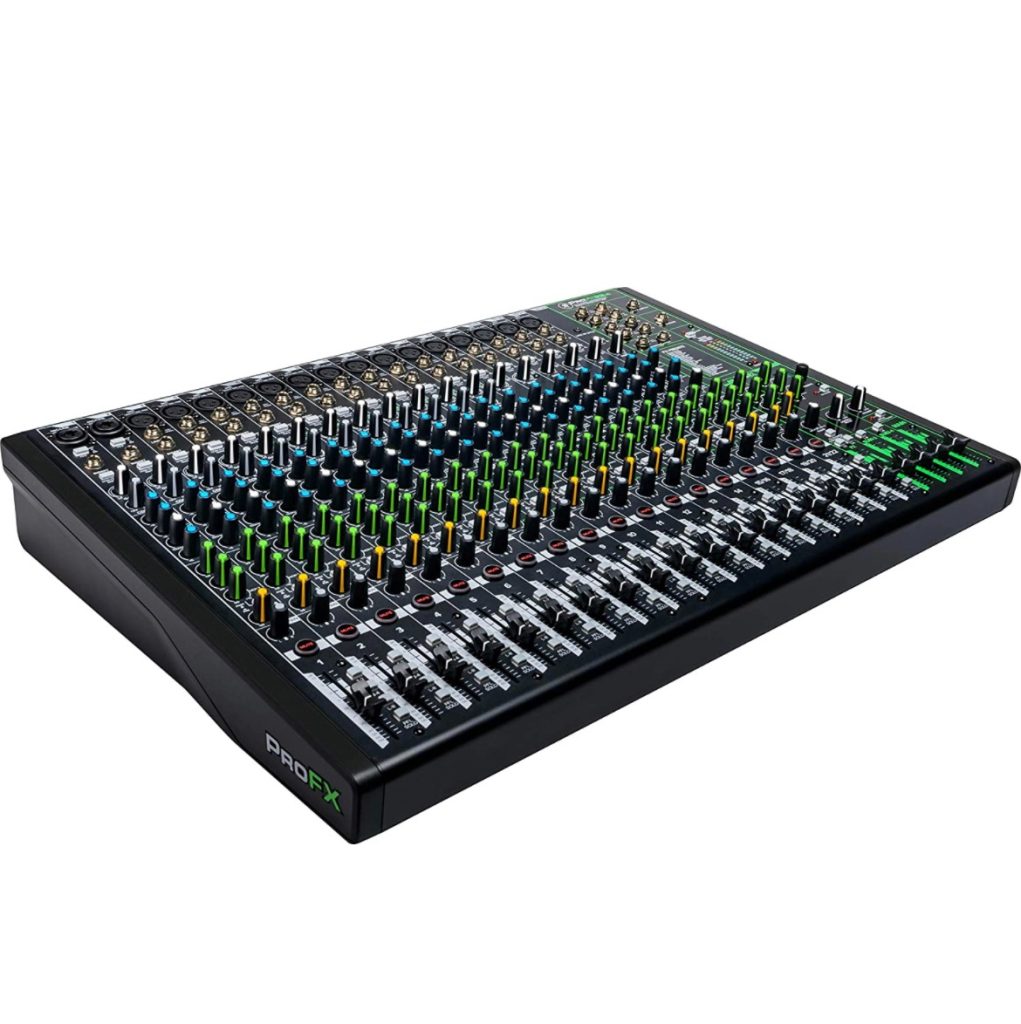 Maxie Mixer
A sound mixer is a device which takes two or more audio signals, mixes them together and provides one or more output signals. The diagram on the right shows a simple mixer with six inputs and two outputs. As well as combining signals, mixers allow you to adjust levels, enhance sound with equalization and effects, create monitor feeds, record various mixes, etc.